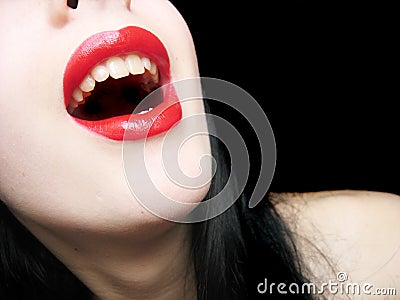 My door was ajar when I got home, I was sure I
didn't leave it so. I placed my ear close to the
slightly opened door for any sound, there was
none. As usual there wasn't electricity so I couldn't
see much, but when I put on my rechargeable
lantern..what I saw was shocking..
My television had a hole in the middle, with wood
from my broken wall hanger in it. My clothes had
been slashed, I could smell something really awful
but I couldn't find the location. I sat down to place
a call to Abayomi..then I saw it. Whoever had
broken in must have been suffering from
dysentery. My bed was splattered with human
dung and urine. I placed the call..
Me: Abayomi, somebody broken into my
apartment
Abayomi: I think you should come to my house
Me: I say my house was burgled and all u can say
is that I come to your house?
Abayomi: Just come
He hung up..
Toun was at the door when I got to his apartment,
she led me inside where I met a worried looking
Abayomi and Timi. I quickly explained to them
what happened to my apartment.
Abayomi: Timi's apartment was ransacked too..
Me: your bed had dung on it?
I faced Timi..
Timi: No, I think he emptied his stomach on yours.
Me: what did they do to your apartment?
Timi: my laptop is gone, the tap in my bathroom
was left on and the water channeled to my room,
my rug was torn with different patches of holes in
it..
I laughed…c'mmon it was funny..
Abayomi: I called Uche, we have to meet him at
Aiyegbami in 30 minutes.
He looked at me, his eyes daring me to refuse. I
looked at Timi, his face was blank. Toun hugged
me from behind…
Me: Alright..
Aiyegbami had this eerie weirdness about it, you
seldomly saw girls loitering around at night, it was
more silent than other parts of Ago-iwoye. Even
the scanty bars that were opened weren't playing
loud music. Aiyegbami was one of the places they
warned you about when you gained admission into
the institution. The house in which we were to
meet Uche was a three bedroom flat. It must have
been built in the mid 80's, it had the architecture.
Guys were infront of the building, most of them
topless, cups of 'shepe' was in abundant, while
tobacco filled the air. A small looking boy of no
more than 18 came to us
Boy: who una dey find
Abayomi: Uche
Boy: wetin happen?
Abayomi: him say make we come block am for
here.
Boy: wait, I dey come, make I go ask am.
Somehow, being alone with Abayomi here started
to look like a bad idea. I saw the tall frame of Uche
emerge from the door, he had a stick of cigarette
sticking from his mouth.
Uche: my people how una dey?
Abayomi: we dey o…howfar?
I didn't bother with the pleasantries. That I had
agreed to go along with him didn't mean I would
be all smiley. Uche led us into the sitting room
where a lovely pool table was, there was a two-
sitter cushion by the left, I didn't bother waiting for
uche to tell me to sit, I sat. He and Abayomi stood
by the pool table to discuss.
Abayomi: hope you haven't spoken with National
yet?
Uche: No, we would meet tomorrow though
Abayomi: is there a way we can work through this?
Uche: what are you suggesting?
Abayomi: reduction in the money you want to
sponsor us with, so you might not have complete
monopoly?
Uche: what has changed from the last time we
spoke?
Abayomi: my partner and I just think we need
some kind of security..
Uche: is there something we should know about?
I looked at Uche, if he had anything to do with the
incidence, he didn't show it.
Abayomi: not at all, except ofcuz what happened
at the rally.
Uche: yes I heard about that. I wouldn't be able to
decide on what you are offering, I would have to
discuss with my client.
Me: that's another requirement, we need to meet
this client..
Uche smiled…
Uche: the funny thing was that he told me you
would say this..he is inside with a visitor, he would
come out soon..
Abayomi and Uche started discussing about
politics, from Osoba to Gbenga Daniel and how
PDP was going to rule Nigeria for 50yrs. They were
arguing when a girl came out of one of the rooms,
with the way she walked and how her hair looked,
she had definitely just be f----d..i knew her. She
was one of those so called big girls that spent
most of their time at Gate-way with politicians.
Coming outside from the same room where she
had exited from was the guy that had been with
Uche at Bele, he had remarkably small eyes, very
dark with a sharp-low hair-cut. He was on singlet
and boxers but that didn't make him any less
charismatic, the way he walked was almost like he
was a model, but there was a darkness about him
that doesn't suit a model. He didn't bother
escorting his f--k-mate, instead he gently came to
sit down beside me.
Uche: Abayomi, Tana this is my client
Abayomi: bro whatsup..nice to meet you..
Me: hi
It might be an aftershave or something, but he
was smelling so good and fresh…
Client: I have been wanting to meet you guys, I am
Jafar.
I had a couple of questions, like why didn't he
allow us meet him earlier or if he had planned all
these, instead I asked
Me: you smell nice
Jafar smiled at me like I was a kid and didn't really
know what I was talking about. He stretched his
hand and uche brought him a stick of Benson and
Hedges.
Abayomi: Jafar, are you a student of the
institution?
He seemed as if he didn't hear the question
because it took quite some time before he
answered, and when he spoke, it was like a
whisper
Jafar: Oga Presido, I am a student of your
institution
Abayomi: what department bros?
I wasn't focusing on the question and answers, his
hairy legs were catching my attention.
Jafar: Political Science..
Abayomi: I don't know why I haven't seen you in
main-campus before.
Jafar smiled shyly, if Abayomi had insulted him, he
didn't show it
Jafar: I see you everytime, I am what you will call…
incognito
His tommy boxer short was black, rhymed with the
sheen of his skin…
Jafar: Uche you are a bad host, you for give our
guests drink na..
Abayomi: I am good..
Jafar: what of you my lady?
As he turned facing me, his knees brushed mine…I
cold sensation sped through my spine
Me: I took something on my way here
Jafar: aii, I have to show you guys something…
follow me..
I could not describe Jafar as handsome, he was just
a synonym for swag, he told us to follow him, and
like me I was sure Abayomi didn't consider
declining. He led us into down the corridor into the
room the girl had come out from. The room was
dark, smelled fruity; his fan was at full throttle.
The click that brought on the light exposed a well
arranged room, spacious, with a portrait of fela
smoking cannabis on the wall. Looking at his bed, I
was shocked; another girl was beneath the sheets.
Jafar: Seun!
Seun(the gir): J…baby…….what…is…
I recognized Seun , she was one of those butty
micro-biology girls…
Jafar: be kind enough to excuse us, go to 'bebe' I
would join you there in less than an hour.
He gave her a wad of 500 naira notes from his
table, but she rejected it..
Seun: I have money..
She was wearing a see through nightie, full boobs
and shaved crotch was free to air, I had to frown
out Abayomi before he could disengage his eyes
from evil. She picked up her clothes that were on
the chair beside the table, kissed Jafar and left.
Jafar: I am sorry for that
Me: it's alright..
He brought out a sketch of the SUG section at
mini-campus, made in pencil, showing where he
wanted his restaurant, game and cd shop.
Jafar: as you can see, the proposed sites are
hidden from view, if we don't have sole patronage,
we would crash..
Abayomi: we could provide you with vintage points
Jafar: nope, those places highlighted will do just
fine
I was sure they wanted to do clandestine things
there, who would want his shop in a hidden
place..a hidden restaurant?
Jafar: any other person can have their restaurant,
but not cd and game centres.
Abayomi: even if we agree to half your offering
price..
Jafar: even if you offer me for free…
Me: why do you want your shops in hidden places?
Jafar looked at me, he looked into my eyes like he
expected me to get the answers from looking at
his..
Jafar: because I want the restaurant to be
exclusive and I also want the people coming to
play games or buying Cds to feel comfortable
doing so without the prying eyes of everybody.
Bullshit! but ofcuz I couldn't tell me..
Me: okay..
Abayomi: can we sleep on it and call you tomorrow
morning?
Jafar: before 6am or no deal…call Uche
He stepped out of the room like he was the visitor,
Abayomi looked at me and I stared back..
When we got back to the living room, Uche was
shooting pool with another unknown guy..
Abayomi: where is Jafar?
Uche: him don comot
Abayomi: and he just left us in the room?
Uche: no vex..maybe him tell una bye but una no
hear
I definitely knew he didn't say anything..
Abayomi: na wa o..
Uche: him say make I drop una for una crib
Abayomi: we can find our way..
Is this guy mad?..such a wrong time to form
macho..in Aiyegbemi?
Me: Uche come and drop us, Abayomi naa…please
let him drop us..
If uche wasn't with us in the room, Abayomi for
don hear am for my hand.
Uche: lets go..
I slept in Abayomi's house. While Toun and I slept
in his bedroom, Abayomi slept in his sitting room.
He had promised to get someone who would clean
up my room . I wondered where Timi was going to
sleep. Maybe Annie's house…most likely Annie's
house.
Thinking of Timi was coming at a regular. All I
wanted was for him to tell me why he broke up
with me. I wanted to know if it was because of
another girl. i wondered if he had heard something
or if I had done something. My thoughts switched
to Jafar and the uneasy feeling in my gut lingered.
I know Abayomi was going to call Uche anytime
from now to accept his proposal.
At school every male was a suspected faeces
criminal. I somehow couldn't imagine a girl
squatting in my bed to s--t on it. We had free
periods after the first lecture, Toun had gone to get
us cups of Ice-cream when I got a call
Caller: hello, it's me Timi
Me: yes?
Timi: was wondering if we could have lunch?
Me: for what?
Timi: just to catch up on old times, it's been a
while we spoke
Me: not interested, I will be very busy.
Timi: why are you being difficult, in the past your
stubbornness used to be sexy, now you are just
plain mean.
Me: I am mean? Pot calling kettle black
Timi: it's just lunch dear
Me: I am hanging up if you have nothing else to
say
Timi: I have something to say, I miss your plantain
and egg.
Me: You are being foolish right now
I hung up
I got a text some minutes later from Abayomi . "I
called Uche, I have accepted the deal" , I scrolled
down to the end of the message, where the time
and date was usually displayed. That was when it
hit me, Timi wanted to have lunch with me on his
birthday.
Toun: call him and agree for lunch
Me: no I can't, I am too proud
Toun: so what will you do?
I picked up my phone and sent him a message.
"Happy birthday, wishing you the best"
At noon, Toun and I went to the sports cafeteria to
eat lunch, their rice and dodo was breathtaking, i
still felt guilty that I turned Timi down. Then I saw
him walk in with Annie. She was looking as
beautiful as ever, wide hips and all.
Toun looked at me with a kind of motherly pity. I
tried to ignore them but I had to admit they looked
good together. He didn't see me thankfully, but I
think Annie did.
I felt good, very good that he had asked me for
lunch before deciding to bring Annie. Or had she
rejected before then he asked me before she later
accepted?
To be continued